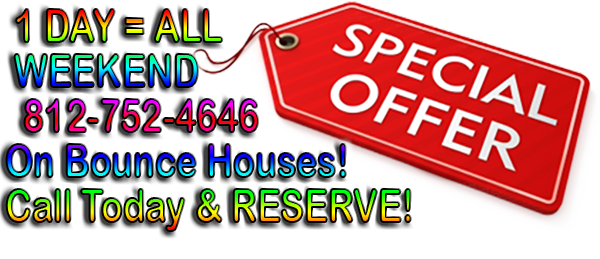 HUGE Special - Columbus / Seymour / Bloomington & other Southern Ind Areas for ALL Inflatable Bounce Houses / Slides / Moonwalks / Super Hero Combo's etc....!

(Fri-Mon) Only 1 Day RENTAL!

Reserve Today!
TOWABLE DUNKING BOOTH / TANK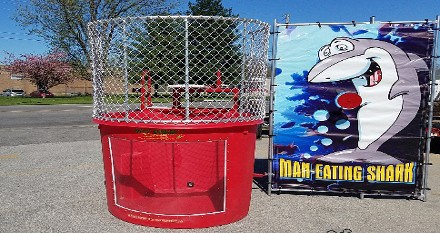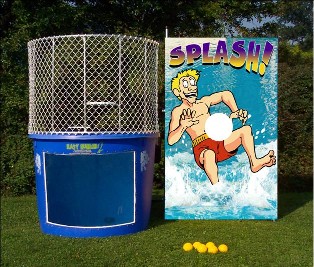 All you need is a truck. We will load it for you and give you instructions on set up & take down easy 10-15min.
Birthday Party Rentals in Seymour, Columbus, Bloomington, also Louisville Ky. We Rent Inflatable Bounce Houses, Super Hero Combos, Jumper Rentals & Slides & Much More!



Kids Birthday Party Ideas, Moonwalks, Bounce House Rentals, FROZEN'S & SUPER HERO COMBOS, PRINCESS COMBO, Inflatable Slides & Dunk Tanks in Bloomington, Columbus, Seymour and Louisville KY

Are you Looking for Special Weekend Deals in Columbus & Seymour, Bloomington, Louisville KY and other Indiana areas for Rentals on FROZEN bouncers or jumpers, jumpys, bounce houses, inflatables, FROZEN moonbounces or moonwalks including Inflatable Bouncers and Jumper Rentals? Well, you've found a great place with special weekend deals for rentals and I believe we are your best stop for renting an inflatable or jumper or bounce house inflatable or a 5 & 1 Combo that kids will love. These inflatables, jumpers, bouncers, moonwalks, moonbounces, or FROZEN bouncy castles, or whatever you call them by are best for children's birthday parties, family reunions, church events or just a small get together with family or friends, where ever there are kids attending, these FROZEN inflatable bouncers or bounce houses will completely take care of occupying the kids for an all day fun event! Be sure and ask about our Weekend Specials in the Seymour, Bloomington, Columbus and Louisville KY Areas!!!
Party Rentals

In Seymour, Columbus, Bloomington and Louisville KY or Kentuckiana. We have construction equipment rentals for bobcats & excavators & backhoes, 14,000lbs dump trailers, etc.... We also have a very large selection of inflatable bouncers, slides, bounce house rentals, moonwalks, jumper rentals, bouncers, dunking tank, dunk booth, dunk tanks, dunking booths, helium tanks, cotton candy, snow cone or popcorn machines and karaoke and weddings. For the funniest birthday parties rent inflatables, jumpers, water slides, bounce house rental, jump houses and a bounce house, moonwalk rental, jump house rentals, bouncing house in indiana and party rental, jump houses and a bounce house in new albany, jeffersonville, seymour indiana, bloomington indiana, Louisville KY, bedford indiana, columbus, madison, bloomington, clarksville indiana. Events like birthday parties, church events, family reunions, bible schools, etc.... we have all your rental needs! We serve the area of seymour indiana, salem indiana and all the southern indiana areas for all your party equipment rental needs!!! We have all your bouncer rental, inflatable bouncer rentals, moonwalk rental, inflatable rentals and party bounce house rentals or dunking tank, dunk booth, dunk tanks and dunking booths for that child's favorite birthday party or event.



Reserve Today!
Areas of Coverage
Southern Indiana
New Albany Ind
Clarksville Ind
Salem Indiana
Brownstown Ind
Orleans Indiana
Madison Indiana
Seymour Indiana
Columbus Ind
Bloomington IN
Louisville KY

Bloomington Ind
Floyds Knobs Ind
Bedford Indiana
Jasper Indiana
Versailles Indiana
Mitchell Indiana
Indianapolis In
Louisville Kentucky
Sellersburg Indiana
Corydon Indiana
Greensburg Ind
There's a Hebrew word the Lord has shown me -
Click here to read about it.